MAP Fund welcomes 2019 grant applications until February 15, 2019 at 11:59 ET.
MAP's offices will close at 6pm ET on Friday, 2/15, and will open again on Tuesday, 2/19.
Please contact Submittable's technical support team at support@submittable.com if you experience any technical issues with your 2019 application. Their offices are open 11am to 7pm ET (9 am to 5 pm MST).
---
All 2019 materials, including eligibility guidelines, application support, and review process information, are available in the 2019 Application Guide. Applicants can evaluate their project's eligibility by taking MAP's eligibility quiz.
Click below to preview, begin drafting, or submit a 2019 grant application.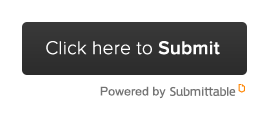 ---
The MAP Fund invests in artistic production as the critical foundation of imagining — and ultimately co-creating — a more equitable and vibrant society. MAP supports original live performance projects that embody a spirit of deep inquiry, particularly works created by artists who question, disrupt, complicate, and challenge inherited notions of social and cultural hierarchy across the United States.
The program pursues its mission by annually welcoming applications for new live performance projects. Each year, MAP hires a different cohort of peer reviewers who recommend the projects they believe most align with MAP's goals through a rigorous, facilitated review process. MAP awards $1 million to up to 40 projects in the range of $10,000 – $45,000 per grant.
The MAP Fund was established in 1988 by The Rockefeller Foundation to support innovation and cross-cultural exploration in new works of live performance. Since 1989, the program has disbursed over 30 million dollars to more than 1,300 projects in playwriting, choreography, music composition, interdisciplinary collaboration, and ensemble, site-specific, and community-based performance. 
The MAP Fund is primarily supported by the Doris Duke Charitable Foundation.
Additional funds come from the Andrew W. Mellon Foundation.
---
Sign up for MAP Fund news and application updates.
---
Questions? Email us at mapinfo@mapfund.org. We look forward to connecting with you!